Luvas
LUVAS heating and cooling
LUVAS is an efficient heating-cooling system with internal discs and micro fans. Air is sucked in by LUVAS, heated or cooled by means of the cross-flow profile flow and supplied to the room. The thermal weak point of window areas is compensated for by LUVAS and utilised advantageously. In summers, hot air is sucked in from the window and cooled down. In winters, cold air is sucked in from the window and warmed up to room temperature.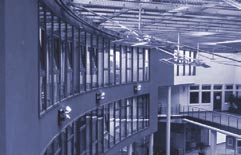 Shape and design
Colours and material play an important role in perfecting a corporate identity. Whether stainless steel or RAL colours - we fulfil the needs of our customers.




Stainless steel and colour


The shape of LUVAS follows the layout of the surroundings. The compact cross-section with its high output was developed for installation on runners. Other shapes, which should satisfy a special image of interior decoration, are possible.

LUVAS standard lengths


800/1000/1200/1400/1600/1800 mm; special lengths on request



LUVAS empty elements


200/400/600/800/1000 mm

for concealing the pipes
for interior decoration
as a continuation to the next LUVAS element
Advantages
Architecture
Mounting on walls, parapets or ceilings is possible
Extreme output with reference to the dimensions
Creating architectural free spaces
Integration to the facade construction
Visual adaptation of the casing and the ventilation grille
Can be retrofitted easily

Technology
Displacement diffuser-type air supply across a large length
Power density not known so far
Quick-reacting system
Simplest regulation

Creating free spaces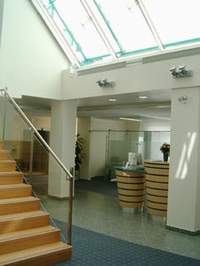 Thanks to their systems with micro fans, LUVAS elements can follow the layout of the interior decoration during assembly.

Vertical on runners, columns, partitions and walls.

Horizontal on window edges, guard rails, boards and walls.

Diagonal in the room, following an architectural course.


.