Swimming pool grates
We would be happy to issue you with non-slip safety certifications for your swimming pool grates.
Description
Fixed lamella grate stainless steel, lamellas made of embossed sheet metal with slip-resistant surface, variable lamella distance (standard 8 mm), longitudinal or transverse linking of the lamellas via comb-like cross binders or using external edge profiles
for horizontal installation, optionally with a frame, clamping/sound protection elements, securing straps
Linking
pressed
Surfaces
natural, stained, sharpened, glass-bead blasted, electropolished
Special designs
Diagonal cut, recesses, curved, etc.
Accessories
Frame, securing straps, clamping and sound protection elements, substructures, cantilevers
Application
Swimming pool grates (especially suitable)
Covers for kitchen channels
Convector covers
Platform covers
Drainage channels
Facade grates
Sun protection
Sound protection
Ceiling elements
Layout, design

Do you have any special requirements or requests?
Ask us!
Different lamella shapes and distances can be selected depending on the desired visual appearance and application.
Type PG Q (transverse)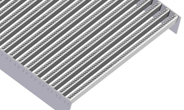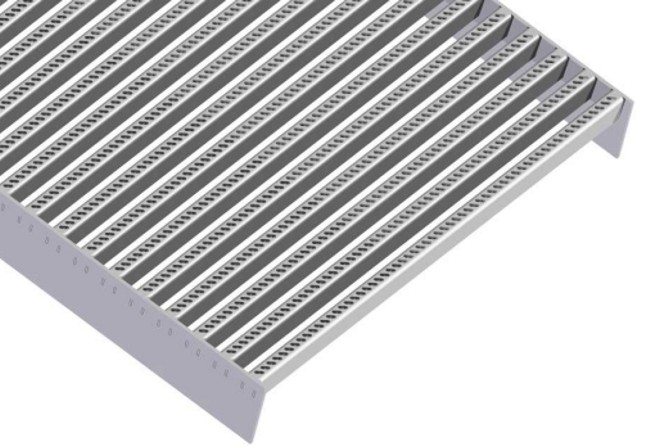 Data sheet as PDF
Data sheet PG-Q-curved as PDF
Type PG L (longitudinal)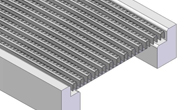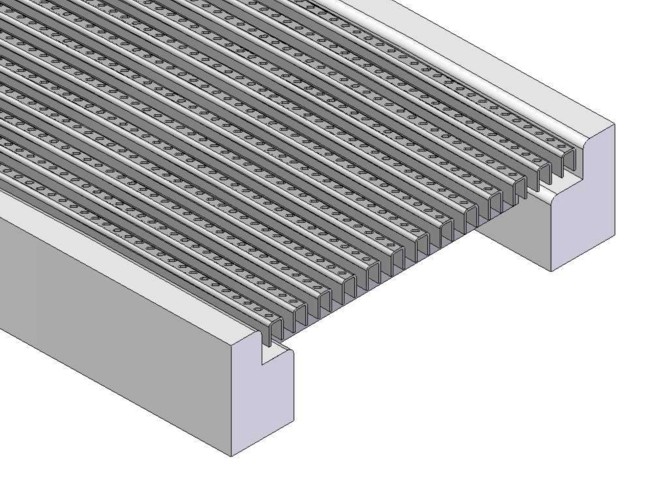 Data sheet as PDF
Applications
.