Assembly and completion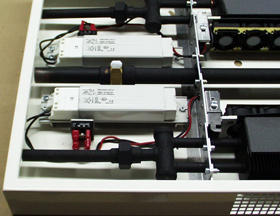 In addition to welded assemblies, we also have the option to manufacture assembly modules. Here, the semi-finished products manufactured by us are made into the final product with standard and purchased parts in accordance with the specifications of the design drawing. An example of this is floor convectors, where sheet-metal parts and grates are assembled with heat exchangers and, if necessary, fans and an electrical control system. Individual components or mounting material are, however, also provided loose, completely as per the customer's wishes.

High-quality coated products are also finalised here such that they are surface-friendly, and stored in protective individual packaging if necessary.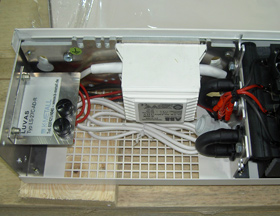 Thanks to a separate electrical goods department, we are also in a position to complete assemblies or final products with electrical or electronic components. Examples of this include the LUVAS series of air-conditioning systems or design lamps.
What can we do for you? We look forward to receiving your » request
.