Machining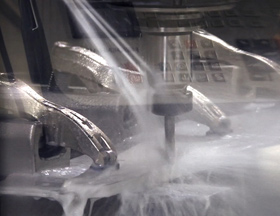 The "automated manufacturing" sector combines the technologies for CNC machining, conventional machining and aluminium profile machining. Stainless steel, steel and NE metal or even plastic can be machined. For this, we use efficient 5-axis machining centres by DMG MoriSeiki, among other things. Trained and motivated employees have these machine tools "at their fingertips" and can quickly and accurately programme the necessary machining steps.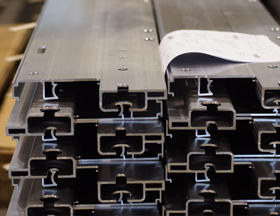 One of our specialisations is the machining of aluminium extrusion press profiles, known as aluminium profiles for short. Profile lengths up to 8000 mm with a cross-section of up to 400x300 mm can be machined using the high-speed 5-axis machining centres of the manufacturers Handtmann and TEKNA. In addition to inserting holes, threads and milled edges of varied types, it is also possible to cut to length and carry out jack rafter cuts at different angles in the room.
Try us out. We look forward to receiving your » request   
.